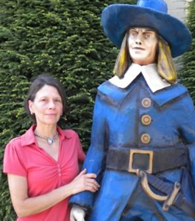 Welcome to our blog! You're going to love the information we share with you plus get exclusive access to our latest deals and promotions.
I need to get a few details out of the way. First, if you don't like the information we're sending you, please unsubscribe by clicking the link below rather than complain that we're sending you spam. Second, I promise to send you relevant information that I think you'll find valuable. Sometimes it may be information I've collected over the years of being in the industry, and other times it will be our latest promotion or deal. We try to have fun here at Pilgrim Electronics, Inc. and hopefully you're ok with that. We are a real company with real people and here to serve your needs. If there's anything we can do to help, feel free to call us at (860) 782-0483.
STAYING COOL—JUST IN TIME!
Summer is here, so is the heat! I'm looking forward to vacation and enjoying my family, friends and gardens (one of my hobbies and sources of joy). In the summer I'm sure you do to, but I like to live to relax! As days get longer and hotter, and as I prepare to take vacation, preparations need to be made for my absence.
I get frenzied about last minute details, the pressure to complete projects, the thought of returning to a muddled mess! Panic sets in, and I ask myself, "Did I remember everything?"
Does any of this sound familiar?
When I think of summer vacation it reminds me of our Kanban system. A "Kanban Program" is a concept related to lean and just-in-time (JIT) product delivery. Kanban is a signaling system to trigger action which Pilgrim takes to ensure inventory levels are always adequate at your facility. This system will shorten lead times while reducing both your inventory levels and expediting fees with JIT deliveries.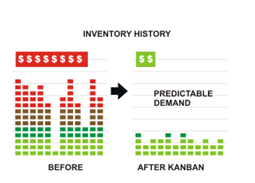 Pilgrim Electronics, Inc. can help lower the stress level while you take time off. We stock for your needs so production continues, especially those hard to find items. Your irritation and frustration about shortages will fade away.
We're glad to help! Please let us know if there's anything we can do to help.
Pilgrim Electronics, Inc.
The Mark of Quality, The Sign of Service